Ned Ledoux and Randall King rock the Colorado Prairie Music Festival @ The Lincoln County Fair!
Join us in Hugo, Colorado- deep in cattle country for an authentic western experience at the Lincoln County Fair! Come out to our free events for a day at a small town county fair and stay for a night full of county music under the "Western Skies" with stars untainted by the city lights. Fun for the entire family, with free fun for the kids like bounce houses, obstacle course, animals, trade-show, unique vendors and delicious concessions. Enjoy the free CPRA Rodeo- boasting some of the best cowboys and cowgirls in Colorado competing in events like Bareback Riding, saddle bronc riding, team roping, barrel racing, and bull-riding! After all the free fun of the day, stay with us for some authentic country music from two of the best in the industry- with songs and sounds that are traditional but blazing a trail through the "new" country scene- neither of our acts can be beaten! Ned Ledoux, son of the late Rodeo and country music fame, Chris Ledoux is keeping the cowboy in country- playing many of his dad's hits and reviving the genre with his own songwriting, he is keeping the tradition alive. Unlike the west Texas wind, Randall King is a grounded and talented singer-songwriter who is sure to stay. "There's a lot of people that want country music to come back around, and there's a lot of people that will say you have to sell out and play radio hits to make it. I think for me I want to make my stamp as an artist with this record, that I can be me and still make an impact across the country."
The first installment of our summer concert series is at the 18th Annual Colorado Championship Ranch Rodeo- to help cap off a weekend that truly tips it hat to ranching tradition. The CCRR highlights events honoring a genuine heritage of the West, such as Ranch Bronc Riding, Wild Cow Milking and Team Penning. Over the two-day event, there will be a Western Tradeshow, Chuck Wagon Cook-Off, and the Jeremiah Ward Memorial Ranch Bronc Riding. 12 teams from Texas, Kansas, New Mexico, Colorado and Nebraska will compete for the title of Champion and earn their spot at the WRCA Finals in Amarillo, TX in November.  Fun for the whole family, children under 12 are FREE and all others are just $6! Add in the concert and chuck wagon dinner options to your ticket and it will sure to be a weekend not soon forgotten! Come out and let us show you a little hospitality!
Learn More About the Colorado Championship Ranch Rodeo
The Lincoln County Fair will take place August 5th- 10th, 2019. Lincoln County prides itself on putting on a down-home county fair in a way that only rural Colorado- deep in the heart of cattle country can do it! The Lincoln County Fair & Rodeo is a culmination of months of hard work for many of our county's young people, so the week is full of hard work, victories, and losses- but also fun!  The fun for visitors really kicks off towards the end of the week, with  FREE bounce houses, the Lincoln County Stockman's Steakfry (with some Lincoln County Cattlewomen's cobbler that cannot be missed!) delicious and unique food vendors, horse racing and two Colorado Professional Rodeo Association performances featuring some of the top cowboys and cowboys in the Nation.
Saturday night, after all of the 4H animals have been sold or taken home, Lincoln County is ready to let loose! Come party with us! Nothing says country music like a small town county fair and we're not going to disappoint- NED LEDOUX & RANDALL KING will be rocking the night away- tickets on sale now- click here for these tickets! 
Learn More
Colorado Prairie Arts and Music Council
The Colorado Prairie Arts and Music Council (CPAM) is a start-up non-profit focused on hosting artistic and musically focused events and promoting and supporting programs that encourage growth in the arts in rural areas on the plains of Eastern Colorado.
CPAM has taken over the Colorado Prairie Music Festival Brand, and it is the council's goal to continue to bring top-notch entertainment to Eastern Colorado, starting in country music and branching out in the years to come.
In 2019, we are committed to providing engaging opportunities in the area of art & music to enrich and expand the life of our communities.  By hosting successful mainstream events it is our goal to encourage growth of the arts in our rural communities, engaging in all activities that will further and are consistent witht he mission of the council, including, but not limited to:
Public Art Displays
Public Music Performances
Public Cultural Exhibits
Presentations to Groups
Panel Discussions
Publication of Literature
Public Relations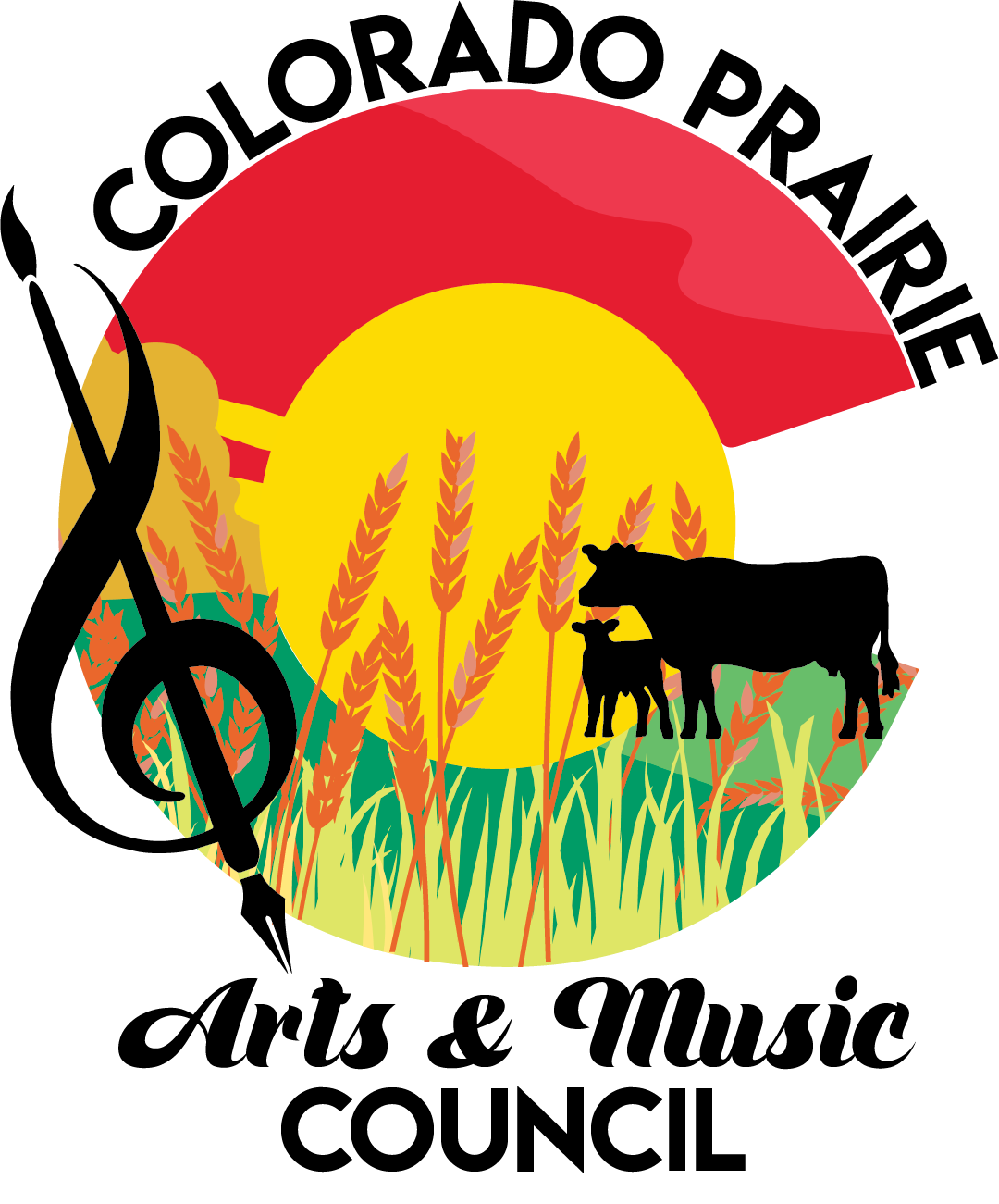 Tickets on sale now!
Get your tickets now for the Colorado Prairie Music Festival and the Colorado Championship Ranch Rodeo June 21 & 22! Many ticket options available for a weekend of fun for the whole family!
The Colorado Championship Ranch Rodeo and Colorado Prairie Music Festival will be held June 21 and 22 at the Lincoln County Fairgrounds at 33747 County Road 2W, Hugo, CO 80821